Well, it's official…Van Rozeboom Interiors is in full swing! I got my first client about a week ago…YIPPIE, but scary too. So, now that I'm back working a bit, it's probably about time to start focusing on the mess that is suppose to be my office.
Currently it's a DISASTER! When we moved in mid-July it became the "throw anything and everything that doesn't have a home into this room" room. Awesome. Now it's bad…really, really bad! So I'm currently searching around for ideas for my home office and I'm continually leaning towards one look. CAMPAIGN!! I'm not sure how or where it started, but I"m seeing a lot of this look around lately and I LOVE!
Hickory Chair-Asheworth Campaign Desk $$$!!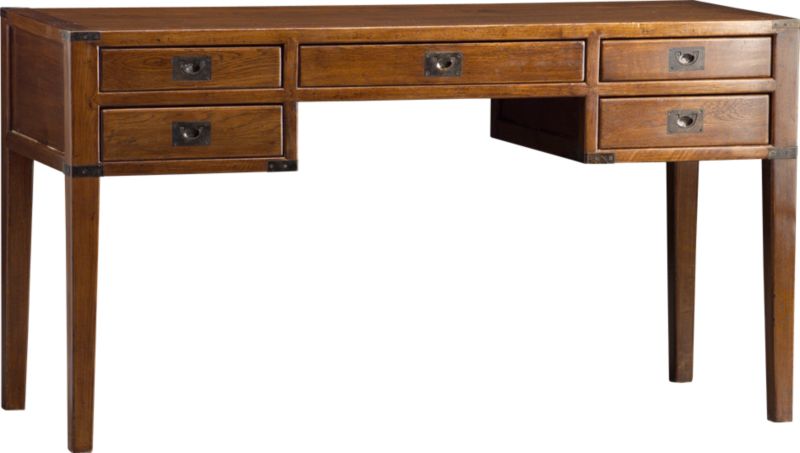 Crate and Barrel- Campaign Desk $999
Orvis- Campaign Style Navigator's Desk $1725
And the office that really made me want to find an old campaign style credenza is this one:
from Little Green Notebook blog
Check out her whole office redo
here
!